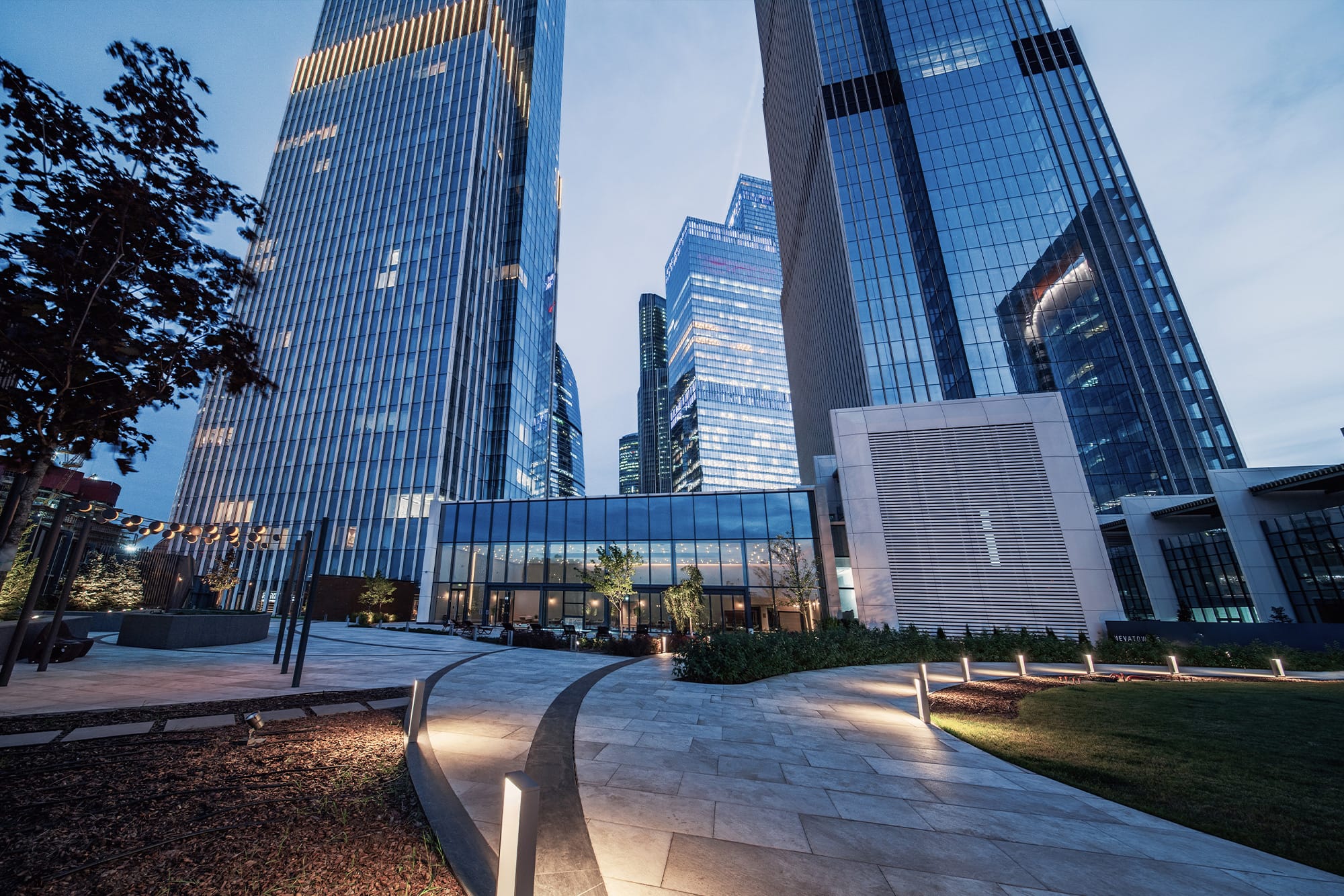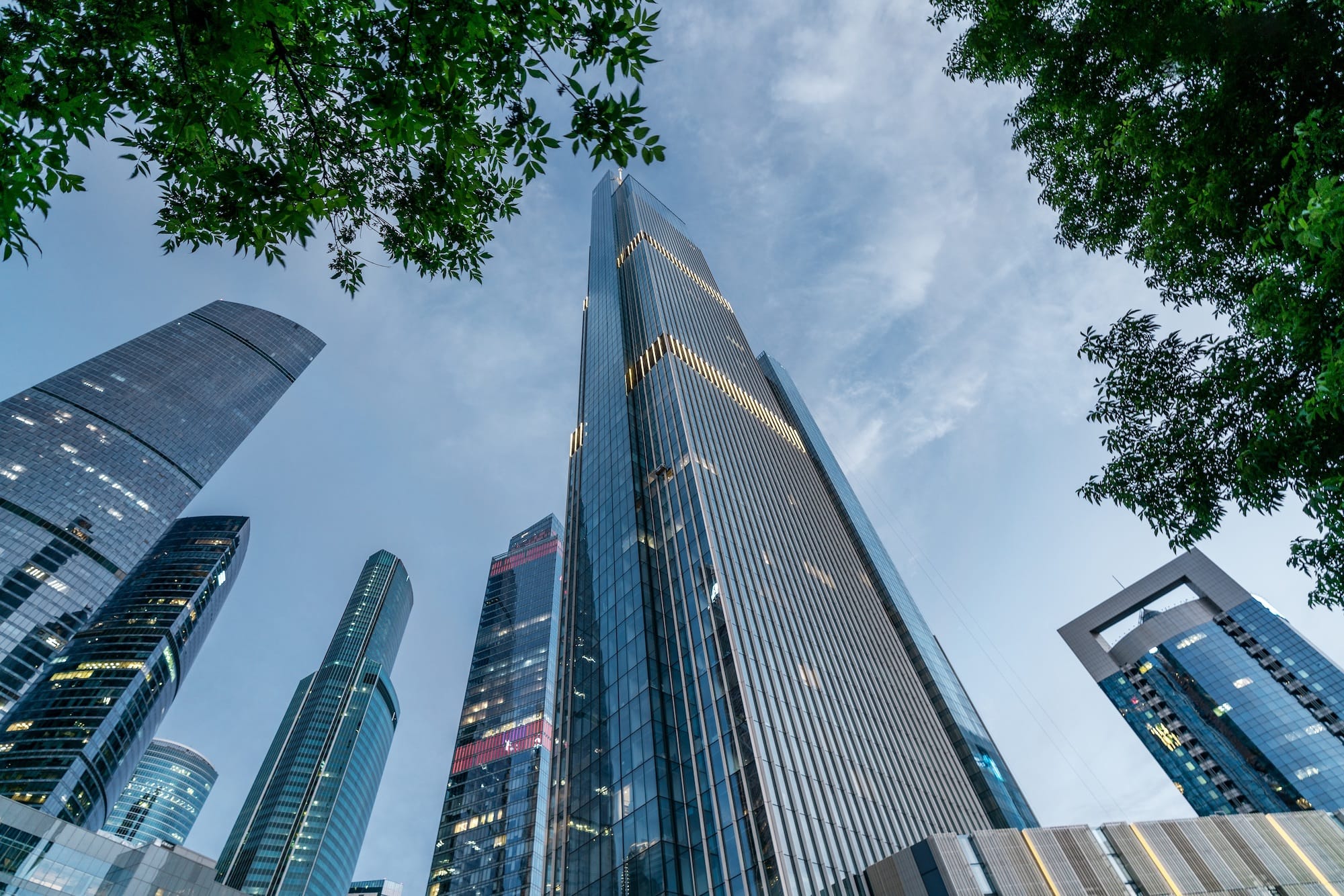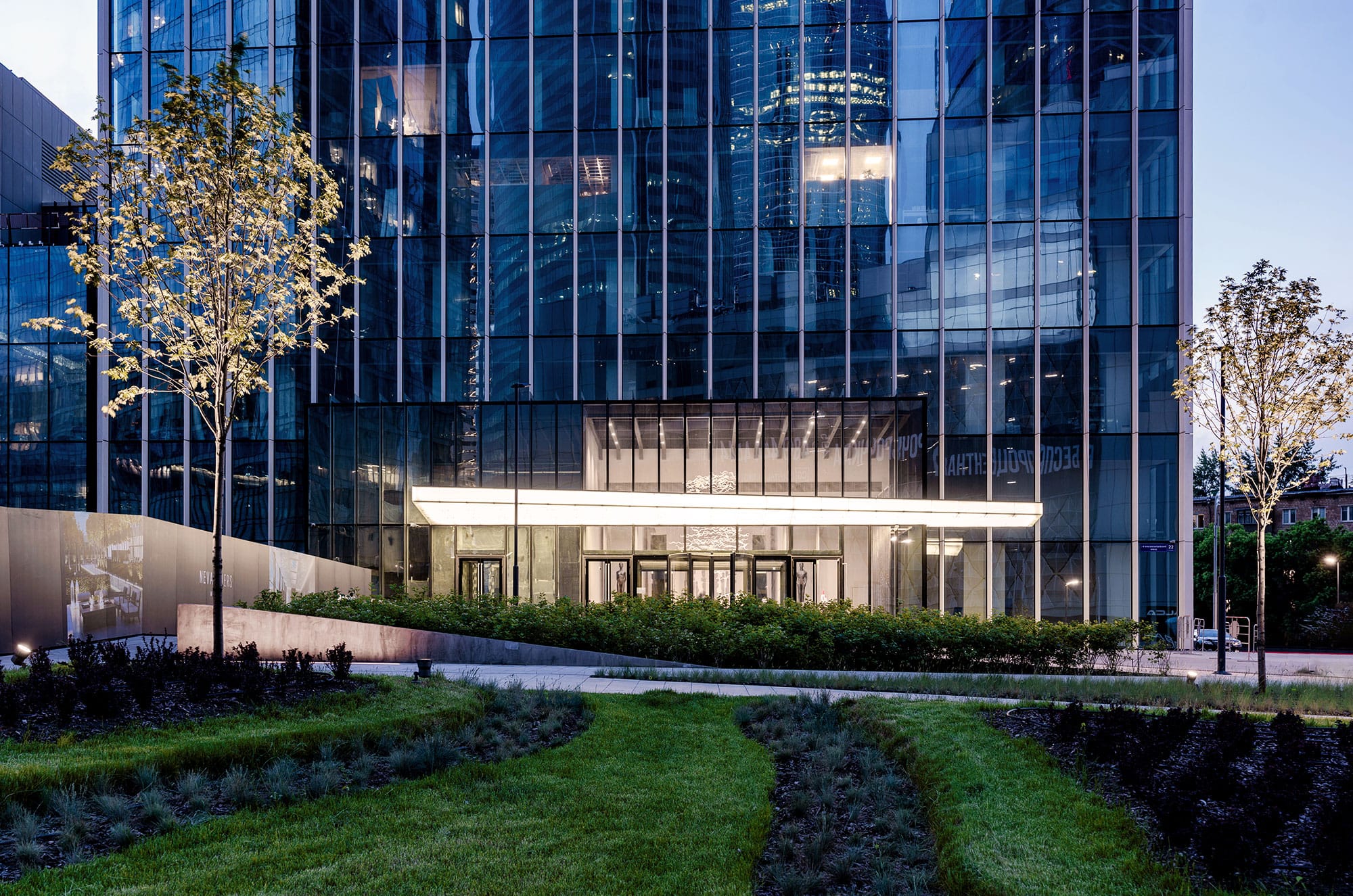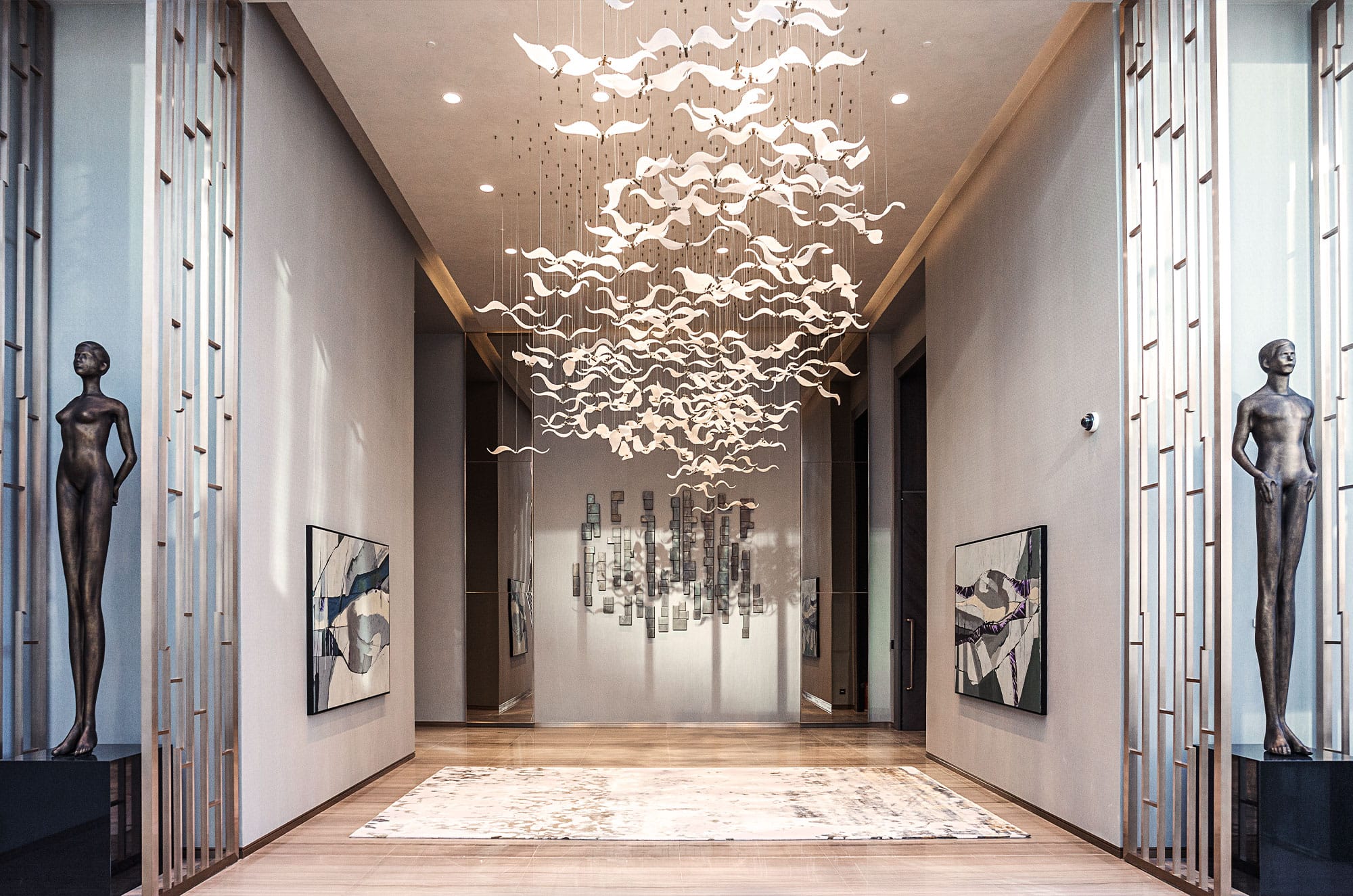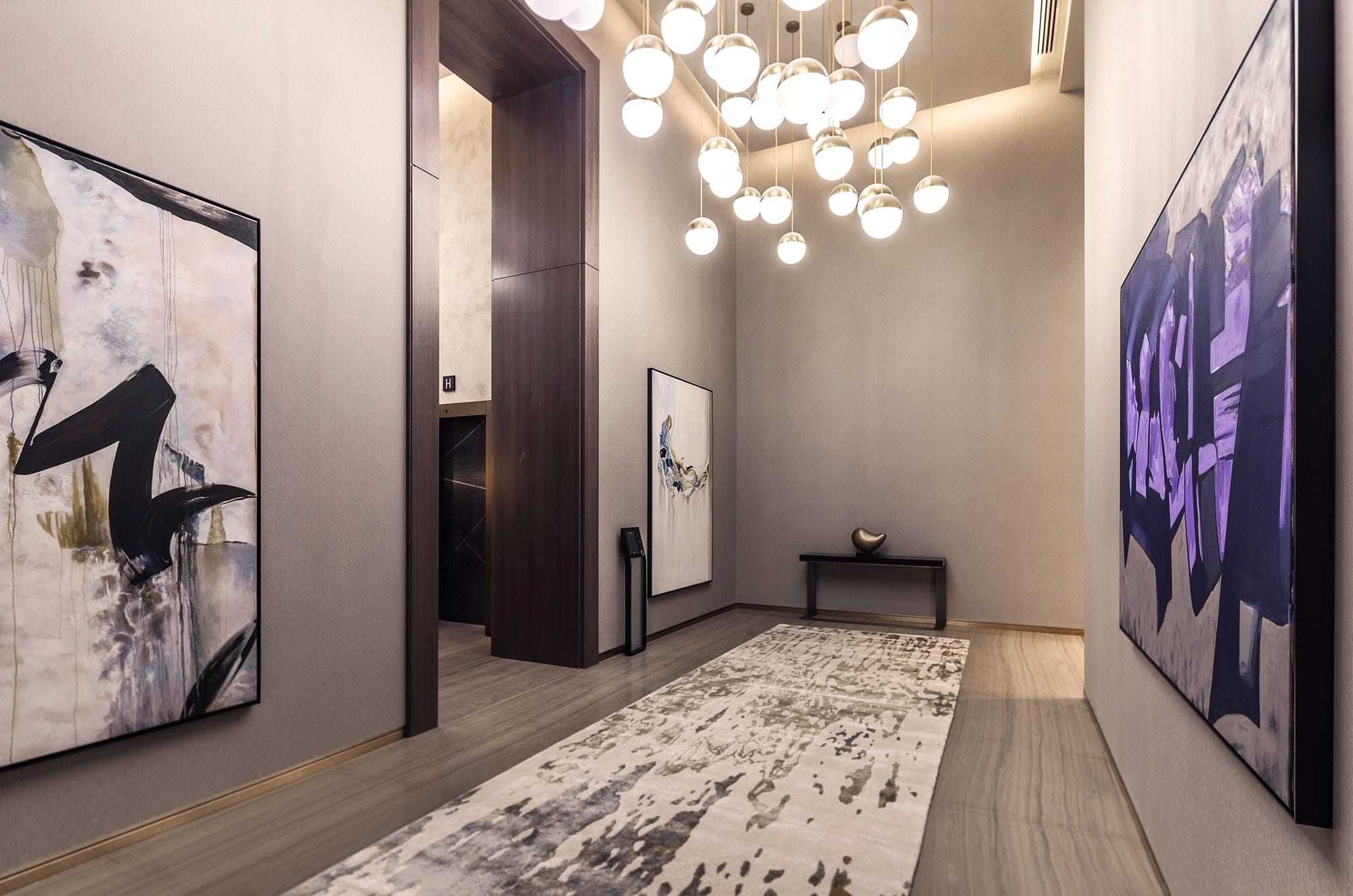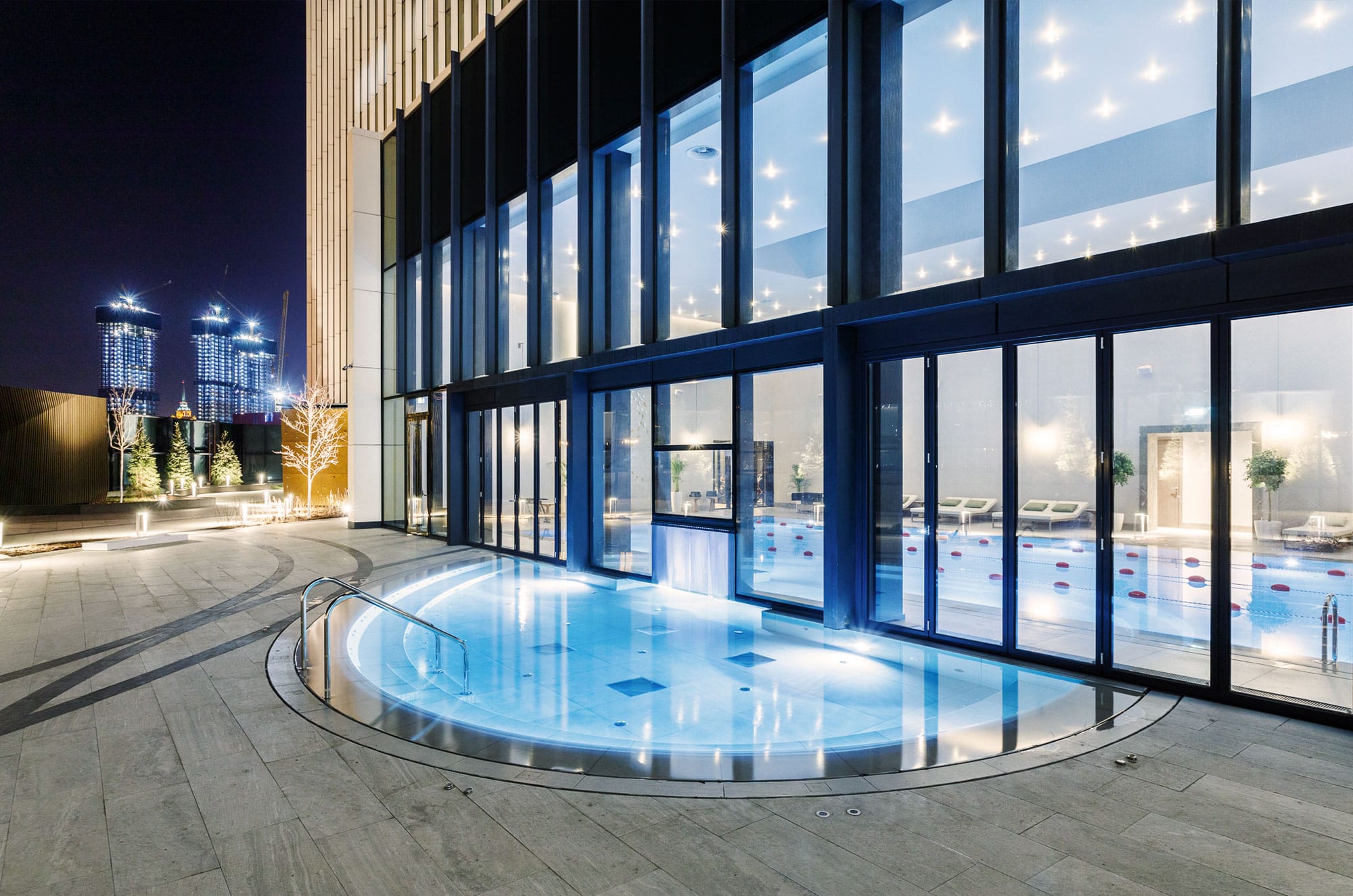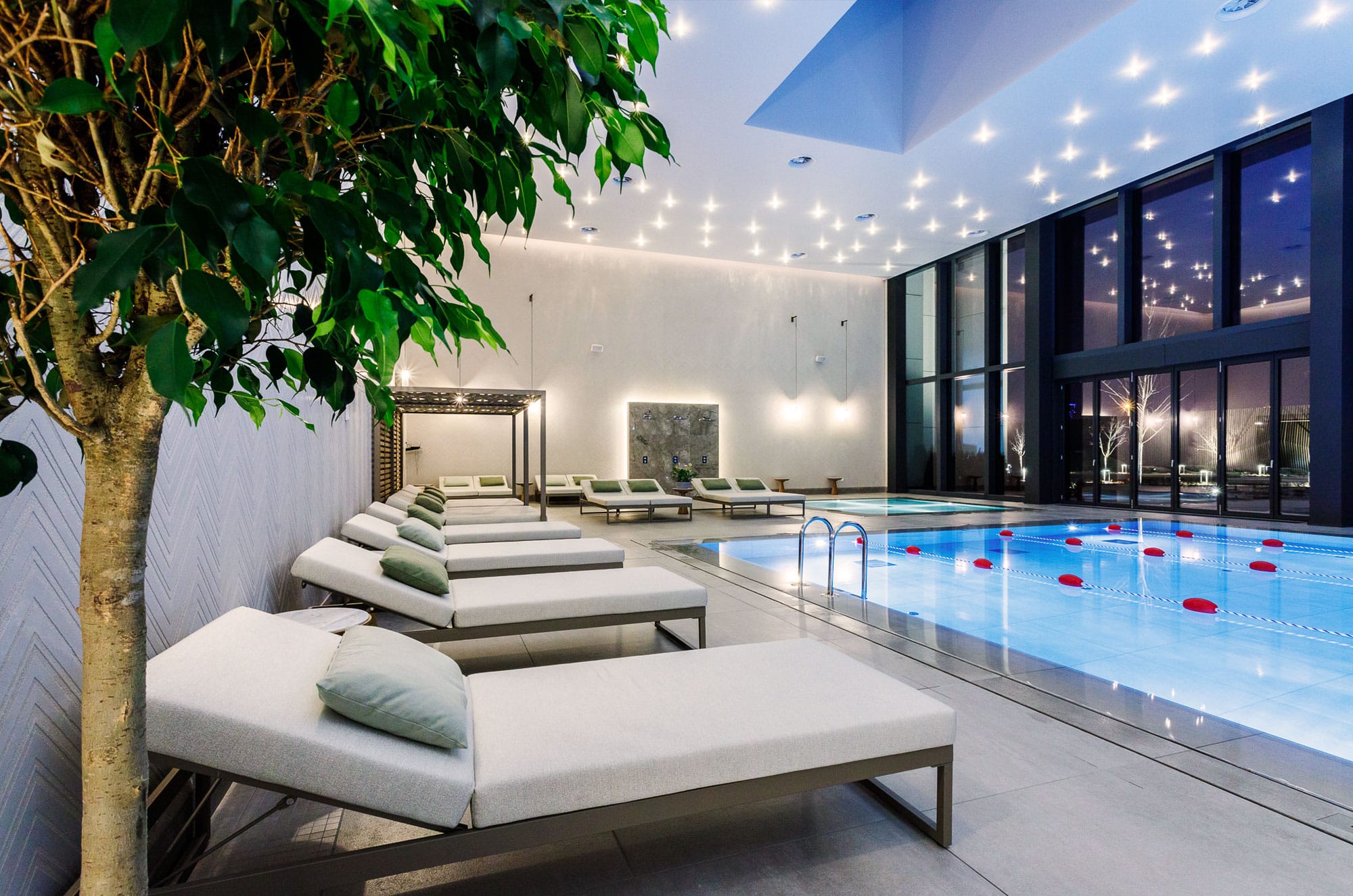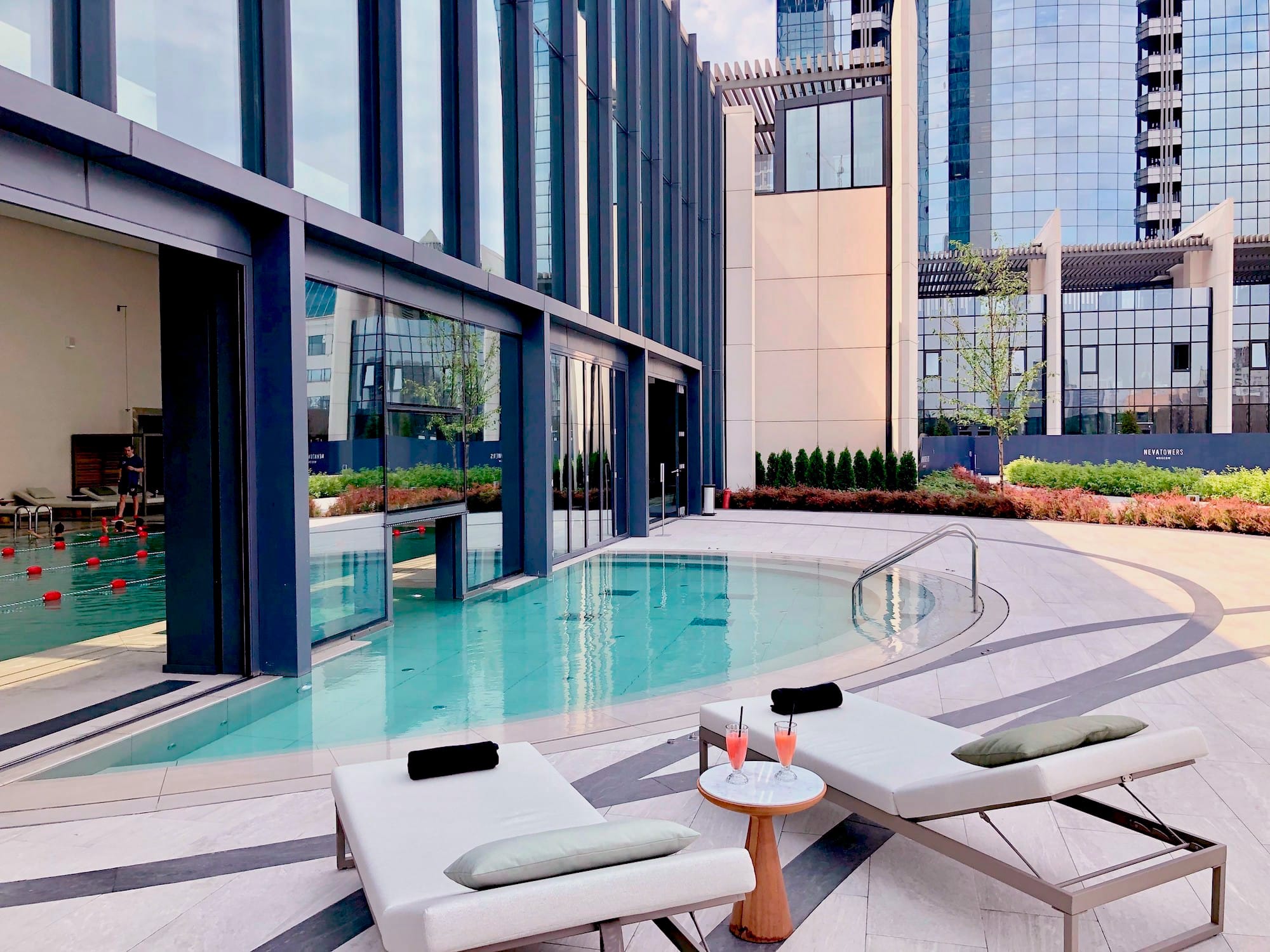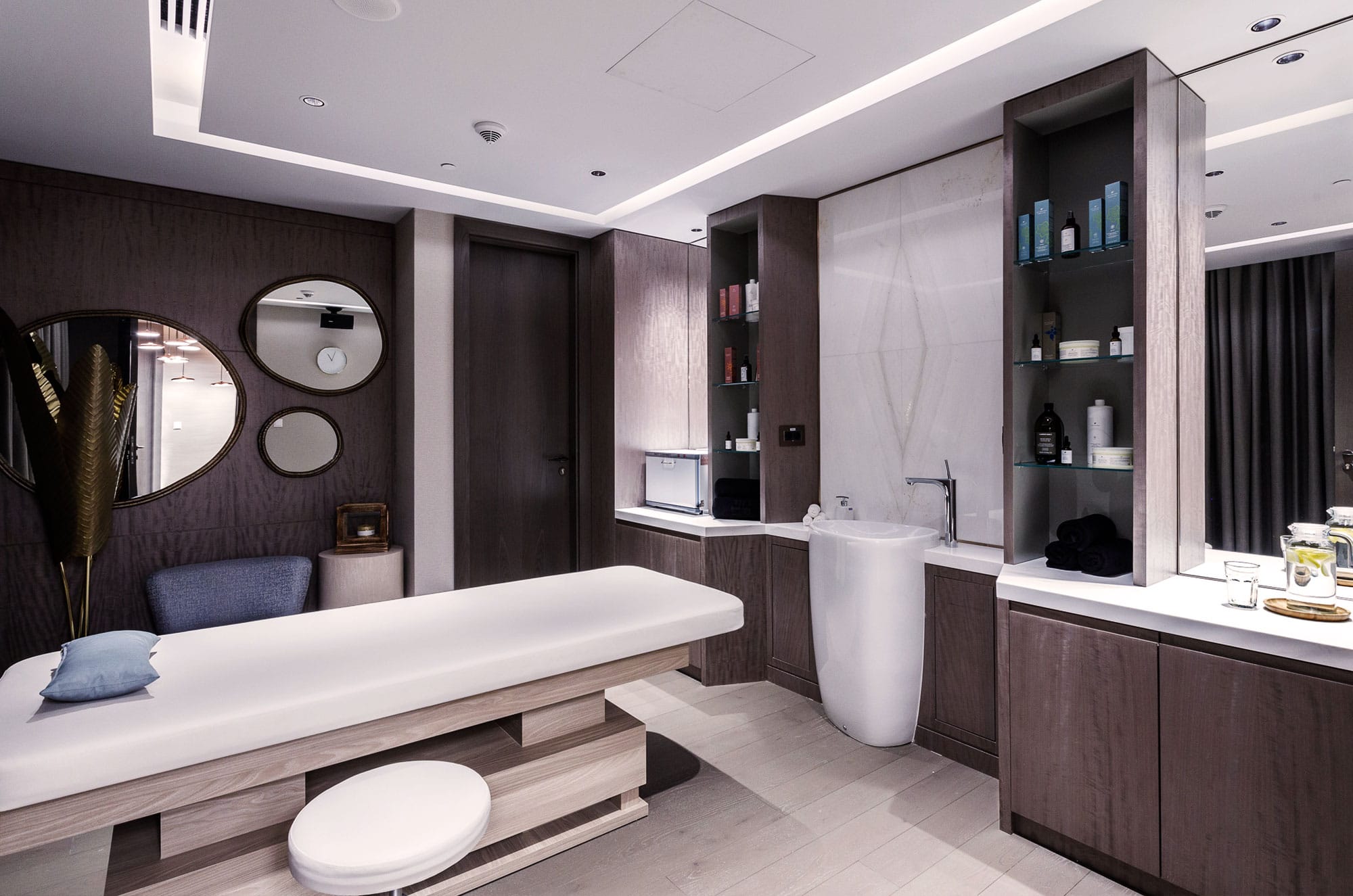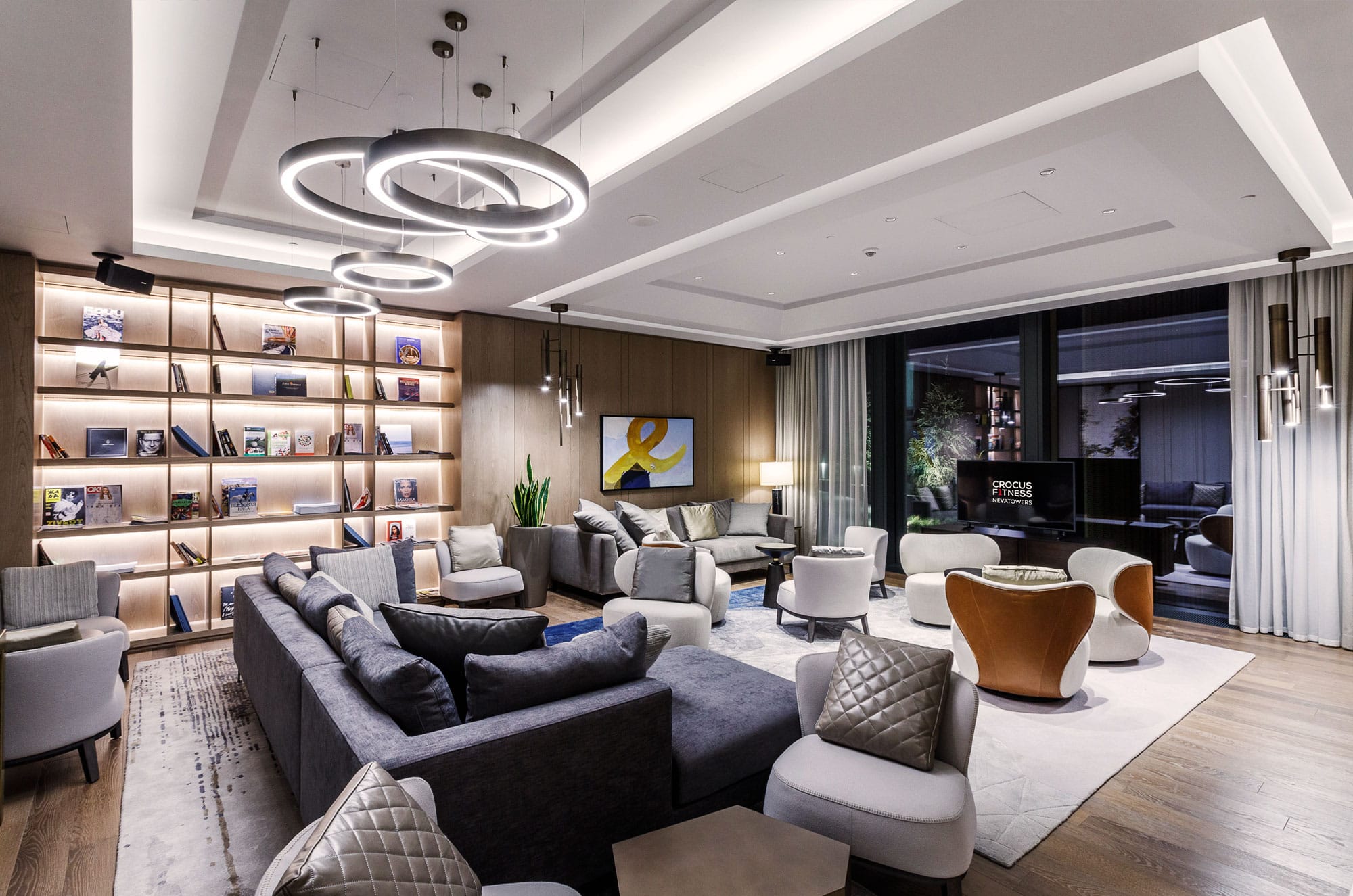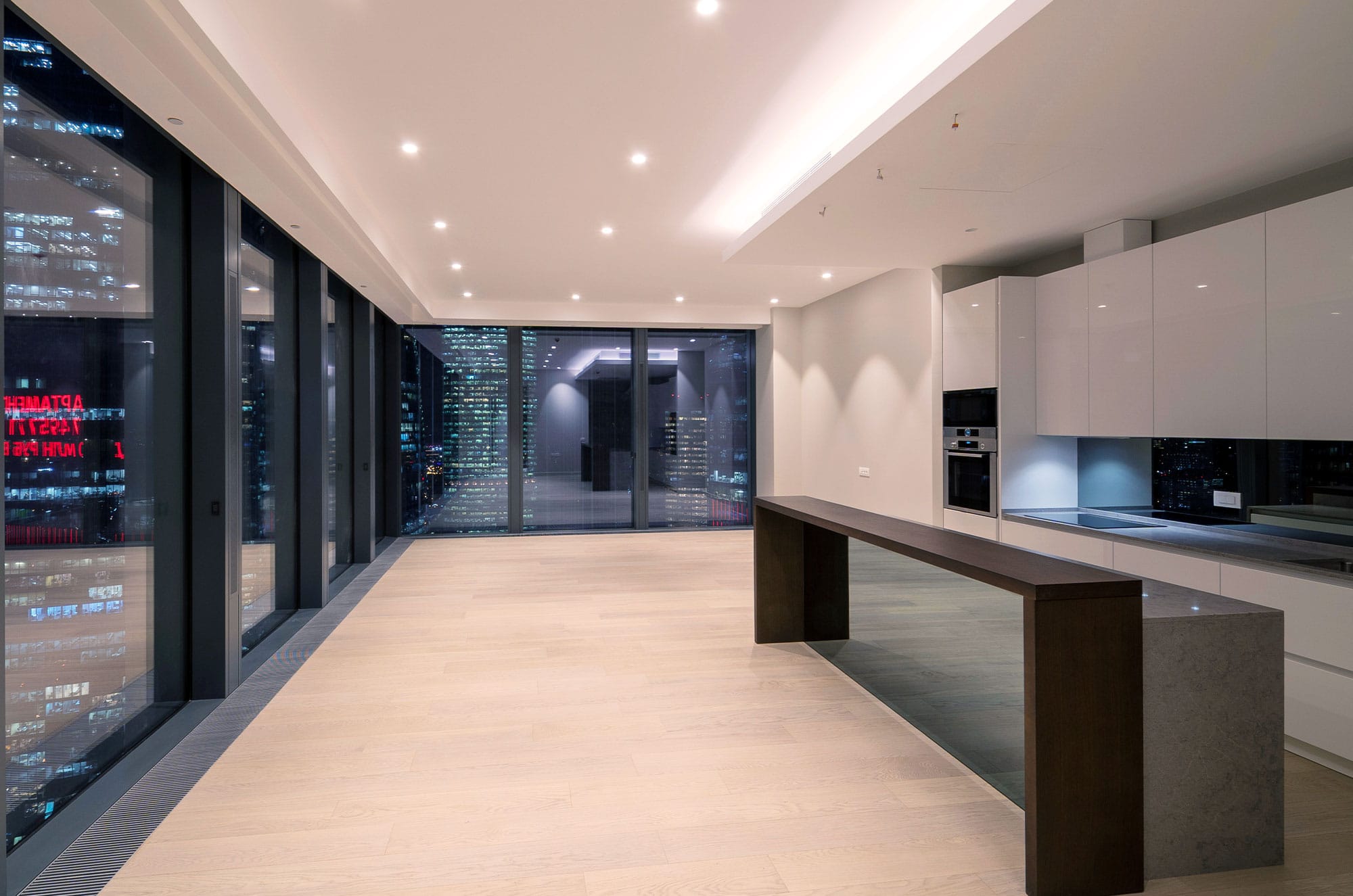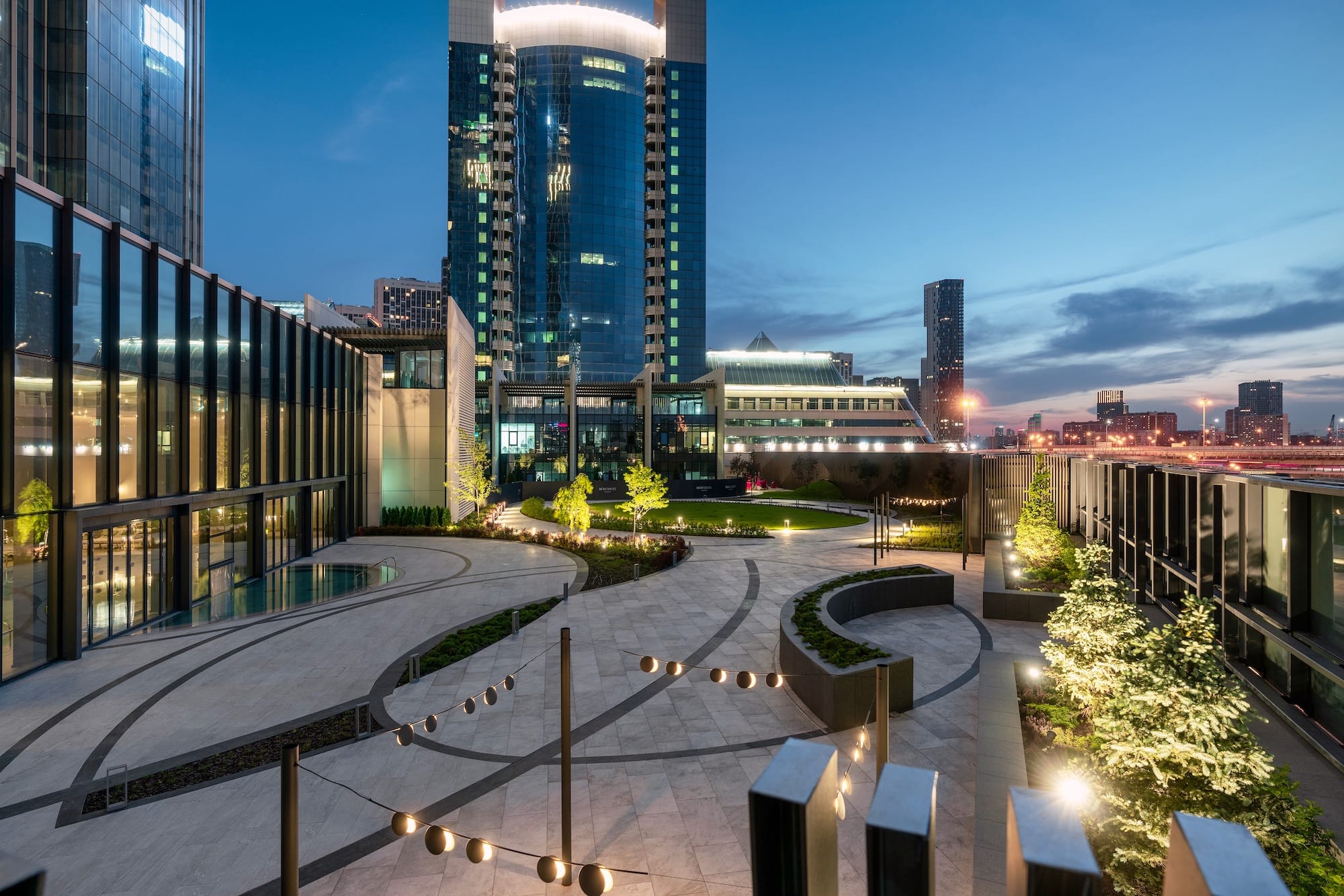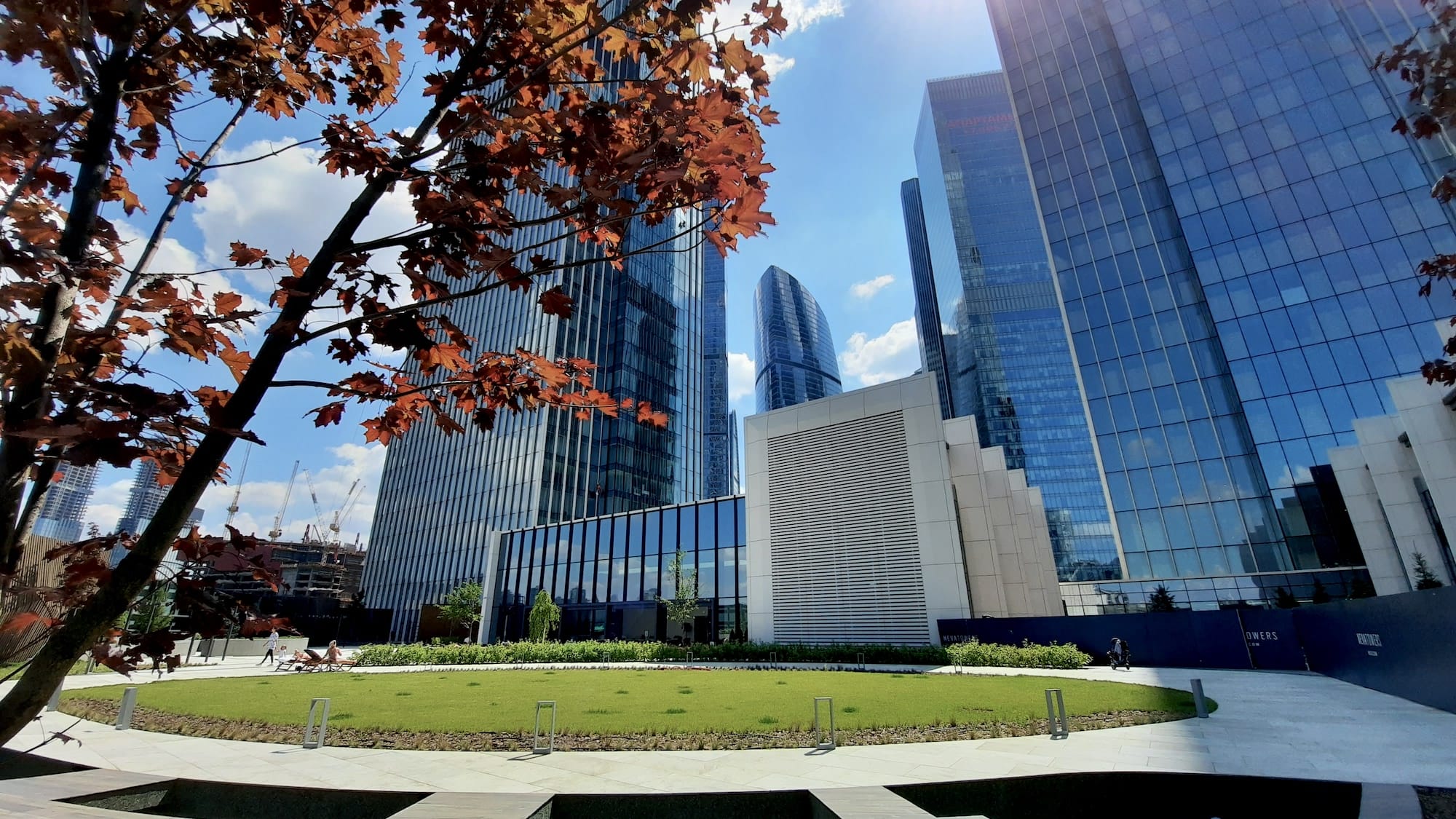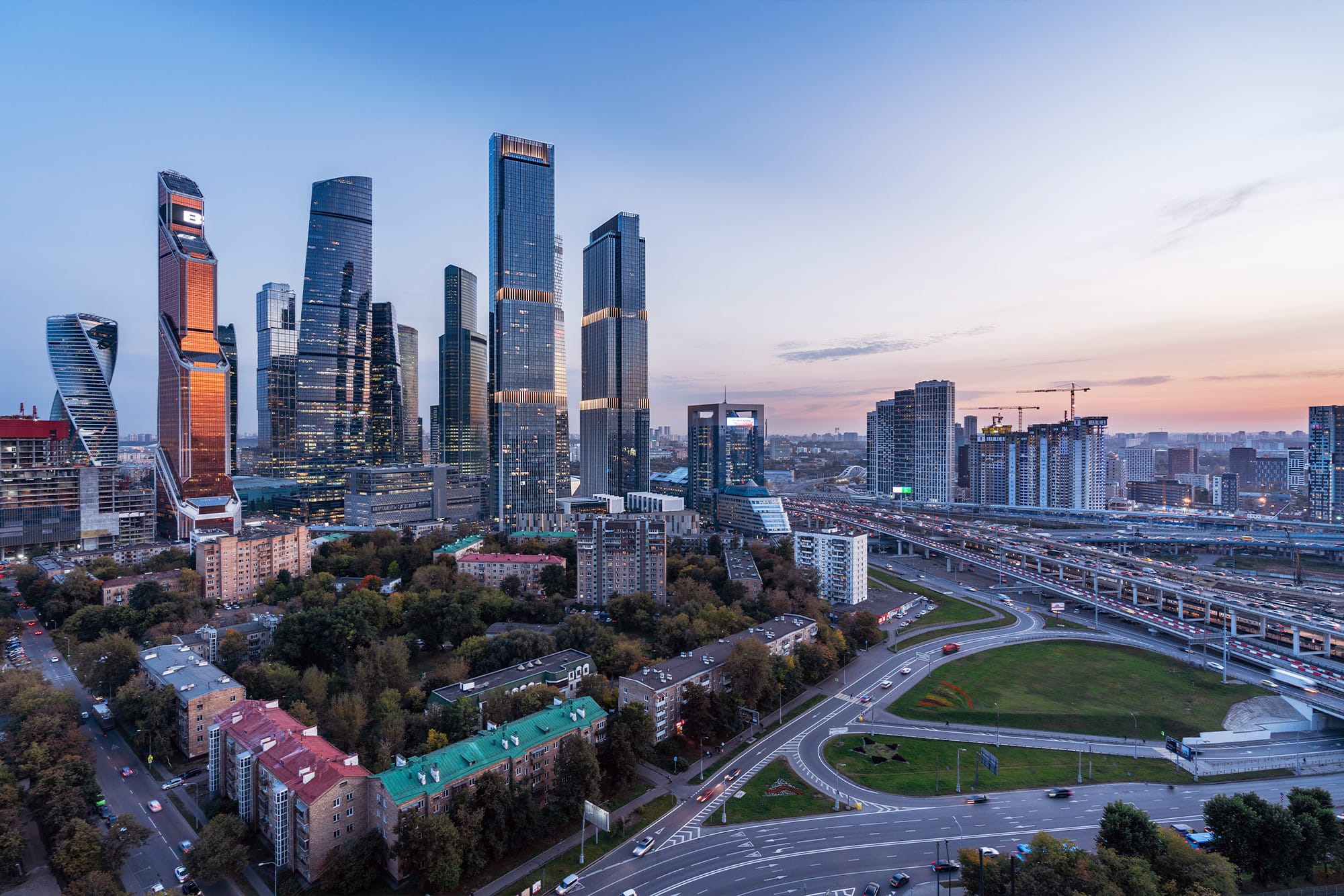 Neva Towers is the flagship project of Renaissance Holding Company (ranked among top 10 construction holding companies in Europe). The complex consists of two towers, 65 and 79 floors, united by a stylobate, with a park terrace on the roof for owners of apartments with a panoramic pool, whirlpool and outdoor recreation area. Residential function is the primary function of the complex, with offices occupying only 26 floors of one of the towers; there are also restaurants, cafes and a retail gallery in the stylobate area.
Neva Towers infrastructure:
Private park terrace on the 4th floor level
Crocus Fitness sports club
Panoramic pool, whirlpool and outdoor recreation area
Spa complex
Fitness bar
Room-service
Cinema
The advantageous location of the skyscrapers provides unique panoramic views. When developing the concept of Neva Towers, the architects - the American bureau HOK and the famous Russian bureau SPEECH headed by Sergey Choban - were inspired by classic New York Art Deco skyscrapers. As a result, the glass facades of the towers were decorated with pylons of light stone, which emphasize the monumentality of the building. The concept of residential skyscrapers with panoramic views, their own private park and club infrastructure helped Neva Towers to become the most successful project in the history of Moscow-City.